Dive Equipment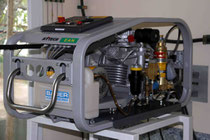 Our facility is high sophisticated to meet the expectations of the guests.
Two Bauer Mariner 200E high pressure compressors and the complete set up to produce Nitrox is on high standard. To ensure the quality of the air we do frequently air purity tests.
We are using 12 litre Aluminium tanks with DIN valves. For those who are using YOKE (INT) regulators we provide DIN/YOKE adapters.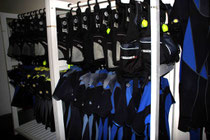 25 complete Dive Equipment Sets from Cressi are on rental.